Michael Zerafa will return to the ring in mid-December against Fijian Siliveni Nawai but that hasn't stopped the Victorian boxer getting into a sparring match with Takeshi Inoue.
Speaking to Wide World of Sports earlier this month, Zerafa confirmed he'd taken to the ring against the Japan fighter in a sparring session in 2016.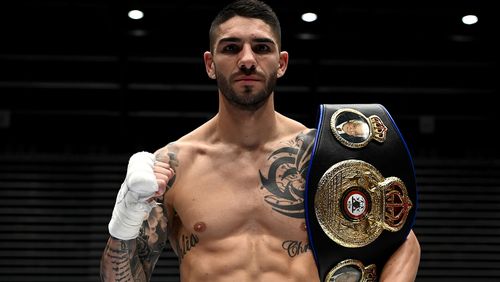 "He's a tough boy. He walks forward, he doesn't f— around. He doesn't have a high work rate but he's super strong. He uses his body well and he's got dangerous hands and wild hooks. I think Tszyu's patience will get him over the line," he said.
Days out from Inoue's fight with Tszyu, Zerafa claimed to have won the session against the WBO's sixth-ranked contender.
On the weekend, Inoue denied Zerafa got it over him in the ring, and even released vision of the session after Tuesday's weigh-in.
"Just about everything Michael Zerafa is saying is a lie. When we sparred a few years back, I controlled the session, I dominated every round, and it just strikes me that he is a liar, and he is childlike."
Zerafa hit back, saying Inoue doesn't stand a chance against Tszyu.
"He thinks, I know – he's just salty he's getting bashed by two Aussies, Tim will beat him on Wednesday night, just like I beat him in sparring," Zerafa told News Corp.
"They're three days out from the fight and they're still talking about Zerafa – from a bloke who doesn't speak English."